We have built social responsibility into our business from the very beginning, pledging equity to charity in our communities.
At Aspiration Marketing, we believe that social engagement is an essential component of a company looking to be a leader in its space and make a positive difference beyond just having a financial or economic impact.
Our Canadian entity, Aspiration Marketing Canada, Inc. has pledged one percent of the company's equity to the Upside Foundation of Canada, a registered Canadian charity. As Aspiration Marketing grows and continues to thrive, these options will be monetized and converted to cash to be donated to a Canadian charity that is close to our hearts.
The Upside Foundation of Canada is a non-profit organization that helps tech companies give back to their communities. It enables companies to donate equity or warrants to charities of their choice, allowing them to give back while also increasing the value of their company. By donating a small portion of their ownership, companies can make a big impact on the causes they care about. The foundation also provides resources and support for companies looking to establish a culture of giving back.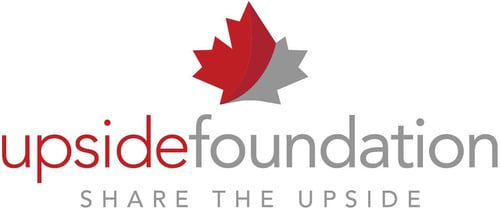 Read more about our participation and the Upside Foundation in our announcement.